A strengthening economy and explosive growth in a number of market sectors makes this time a great one for launching that online business you've always dreamed about. There are a number of business types that lend themselves to the online world, providing an additional source of income even for people with traditional employment.
Starting an online business can be daunting – perhaps the toughest aspect is deciding what type of business to launch. For budding entrepreneurs, 2018 is the year to finally put those plans to action, establishing a business that provides income and financial security. In this article, several online business ideas will be introduced, making it easier than ever to take advantage of new business opportunities.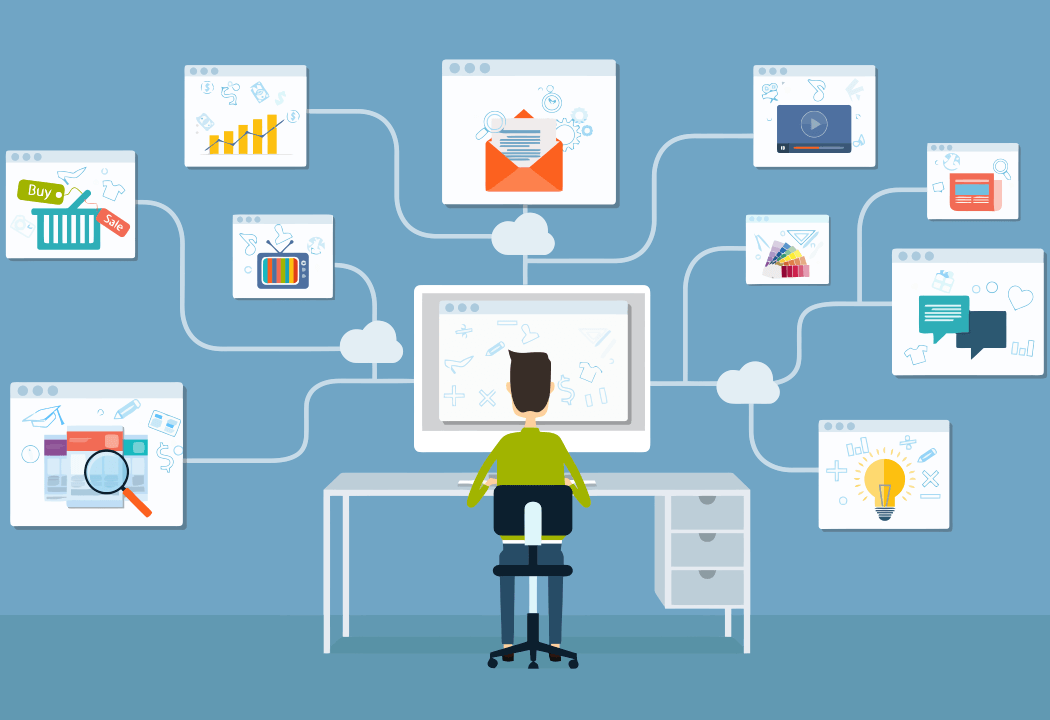 Great Online Business Ideas
The World Wide Web has proven itself as a platform for commerce. Hundreds of thousands of businesses rely on the Internet to connect with customers, selling goods and services around the globe. Many entrepreneurs struggle with ideas for their own business ventures – having the skills to launch and manage a growing online business is only part of the equation. Finding that right online business can be tough. Here are several great online business ideas to consider when thinking about starting your own venture:
Idea #1: Self-Publishing a Book
Around the world, experts in a variety of fields wish to share their knowledge with others, but discover that having a book published is a difficult task. Working with publishing houses, getting them to agree to accept a book idea, stresses about marketing a new book – all of these factors have kept many people from writing the book that they've fantasized about.
Amazon is a great solution for those who want to write books, but don't know anything about the publishing industry. Self-publishing a book on Amazon can result in new income streams as people connect with your information. The self-publishing giant makes the process easy, allowing writers to create e-books for the Kindle platform in a straightforward manner. Once the book is published and available for downloading, the key is to sell as many copies as possible in the first weeks. Once that task is completed, Amazon takes over, handling marketing and promotion of the book automatically and getting it into the hands of more readers.
Idea #2: Starting a Bounce House Rental Business
Among small business ventures, a bounce house rental business is one of the most popular and successful ways that new entrepreneurs can supplement their income. The cost of entry is relatively low, too, according to Jungle Jumps.  – new business owners need only purchase several inflatables and the materials needed to rent them out to outdoor festivals and parties. Marketing a bounce house rental business online is a snap, too – by listing your new business on social media and local business directories, your new venture will be up and running in no time. The key here is to find a trusted manufacturing partner/bounce house supplier. With quality inflatables, this business venture is sure to grow rapidly.
Idea #3: Become a YouTube Personality
YouTube has revolutionized the way that people connect with others. And, the video sharing platform is a great way to generate income. Video marketing is one of the hottest online marketing categories, and by tapping into this demand, a new YouTuber can supplement an existing income or replace it altogether as the channel grows.
Video travelogues are popular, as are product review or product unboxing channels. YouTube can even be used to bring traffic to an existing website, helping to generate revenue in a matter of weeks. With simple equipment and a passion for telling stories, this video site can be the key to newfound success.